Central Reward School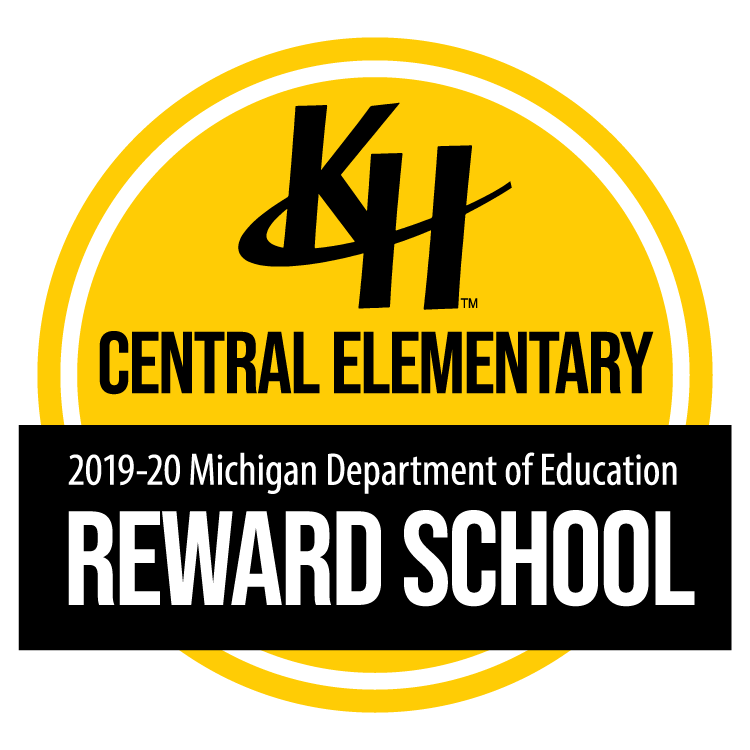 The Michigan Department of Education has recognized Central Elementary as a Reward School. This is a tremendous honor for the Central Elementary learning community!
A Reward School, as defined by the state of Michigan's A-F accountability system, are those that receive the highest grade (an "A") in either student proficiency, student growth, or on the similar school proficiency comparison. Kenowa Hills Central Elementary received an "A" in the proficiency category, which is a combined rating for student performance on the M-STEP ELA and Math assessments.
The Central Elementary team is honored to receive this award and distinction. Their hard work, passion for students, and students-first work is being affirmed in a very special way and the entire Kenowa Hills community is proud of this accomplishment.
Congratulations to the Central Elementary team!
Dr. Cherie Horner, Central Elementary Principal
On the way to becoming an educator, someone asks you what your "educational philosophy" is. My philosophy and calling is to close the achievement gap for students. Doing this can dramatically change the trajectory of a student's future and make a significant impact on the rest of their life. I am proud to stay that the team of amazingly smart teachers at Central Elementary believes in the impact they have on our students' future as well. Together we have overcome obstacles in many of our students' lives and created a safe and orderly environment that supports effective instruction, increased social capacity, trust, and student achievement. I am so proud of our team and the work we continue to do for our Knights!