Drive KHPS
Now Hiring Bus Drivers!
Getting students to and from school safely and on time is what we do. We hold regular safety trainings to ensure peace of mind as we are entrusted with most precious cargo.
A Driver in Training will be trained by our staff to obtain a commercial driver's license (CDL) and obtain related Driver endorsement(s), where available, and to learn our district policies and procedures. Upon successful completion of the training program all necessary requirements for the position, the Driver in Training will be placed in a Professional Driver role.
In addition, we are hiring shuttle drivers, a position that only requires a Chauffeur License.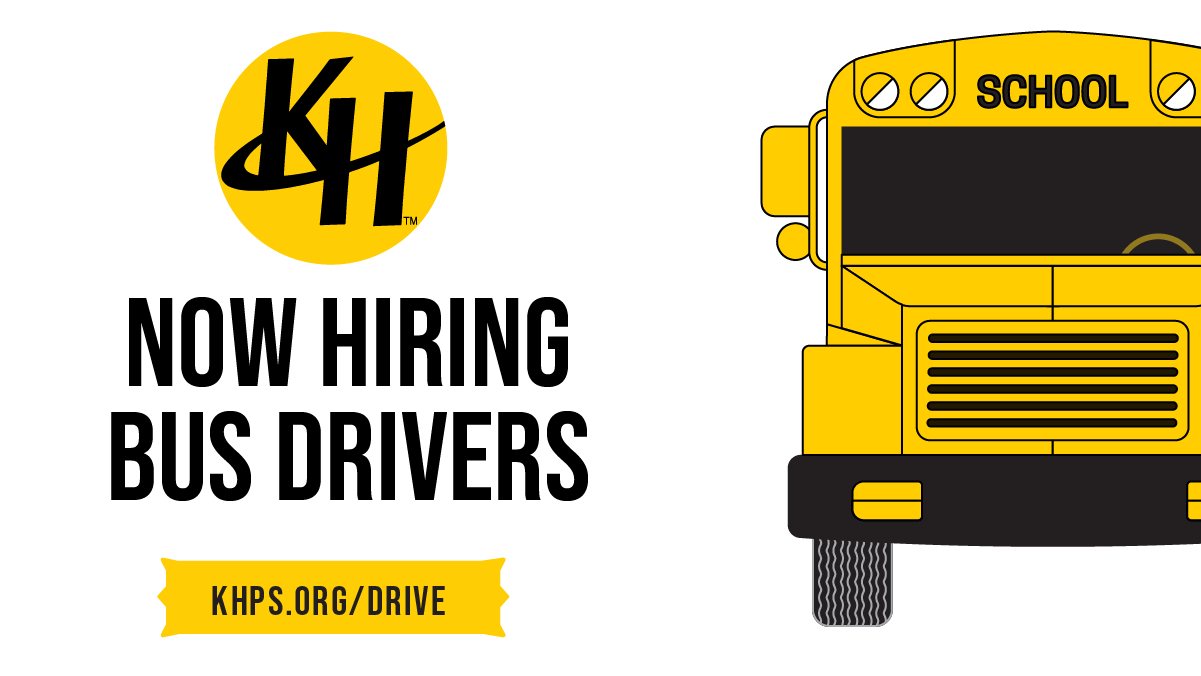 We offer:
Paid training
A flexible schedule
Competitive rates
No nights or weekends (unless you choose to take additional trips)
Summer work is offered/optional
Responsibilities Include:
Provides safe and reliable transportation to and from school or events.
Reports to duty on time and maintains route on time but in a safe manner.
Physically assists passengers in evacuation of the vehicle in case of emergency.
Immediately reports any accident or incident per district policy.
Follows district policy around student and/or passenger management.
Informs all appropriate personnel of problems/procedures.
Presents a neat and professional personal appearance at all times.
Completes all required paperwork (including route change sheets, timecards, vehicle repair requests) and submits to the appropriate authority in a timely manner.
Maintains a cooperative attitude with fellow employees, supervisors, customers, and passengers while always promoting Kenowa Hills.
Safely and efficiently utilizes vehicle equipment, including wheelchair lifts, radios, and emergency equipment.
Other duties as assigned.
Qualifications/Requirements Include:
Must be at least 23 years of age.
Must possess, or be able to obtain, all valid applicable state licenses and other required certifications to operate company vehicles.
Must meet physical and medical requirements and pass substance screening; as a safety-sensitive employee, will be subject to random substance screening under district policy.
Must satisfactorily complete and pass all training.
Must always practice defensive driving and avoid vehicular and industrial accidents by practicing safe driving and work habits.
Compliance with all applicable federal, state, county, district, and Driver requirements.
Equal Opportunity Employer

For more information contact:
Paula Neuman
Kenowa Hills Transportation Director
4353 Remembrance Rd. NW
Grand Rapids, MI 49534
616-453-4757
pneuman@khps.org
transportation@khps.org