Meet Saffron
KHPS Facility Therapy Dog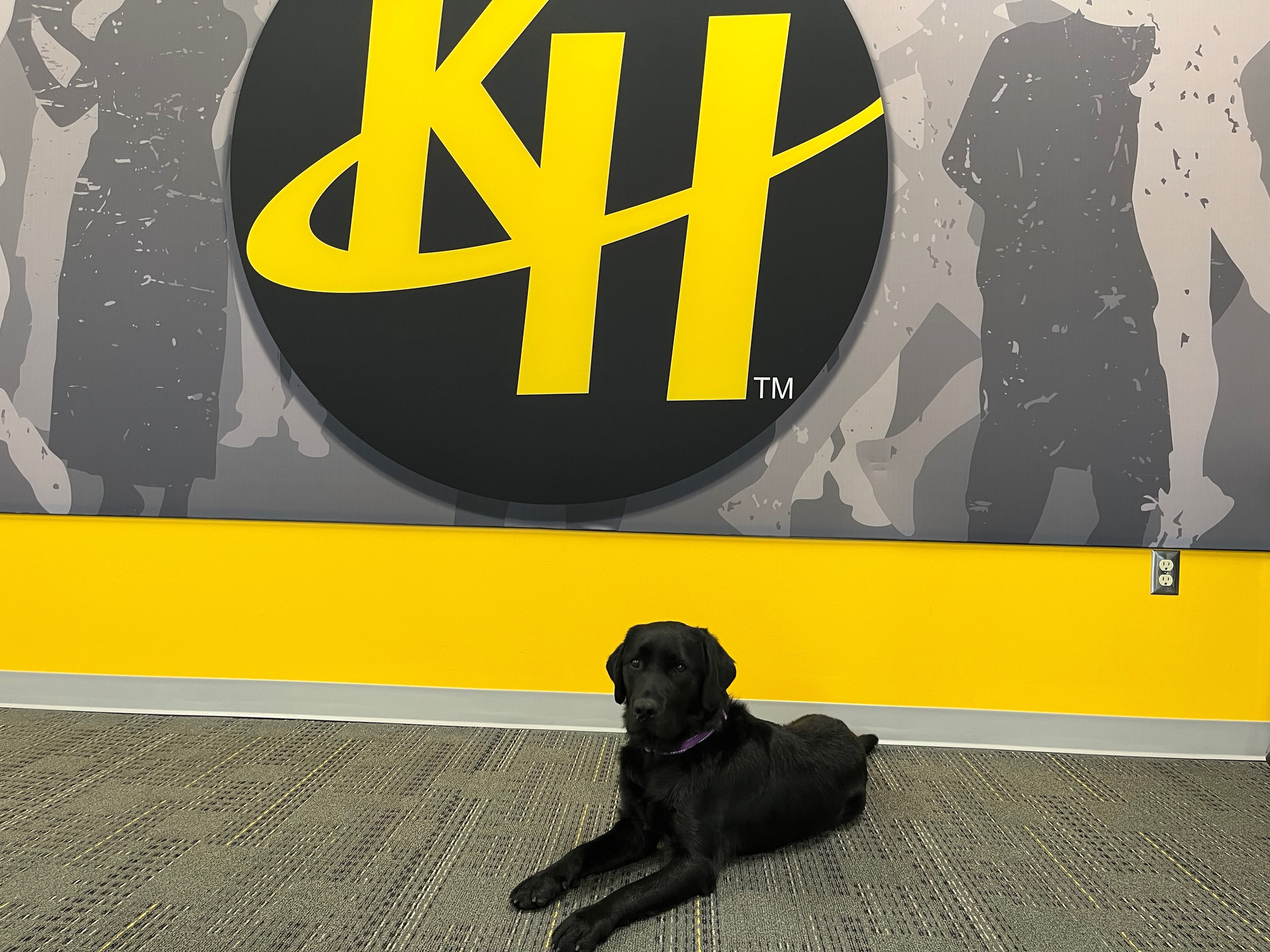 Saffron is a two-year-old Labrador and a trained Facility Therapy Dog from PAWS with a Cause. Saffron will join the Knight Team at the high school in the fall under the leadership of his primary handler, ELA Teacher Allie Hughes.
Saffron will make a pawsitive impact on the emotional well-being of our students. With his loving presence, he will provide essential support to help reduce anxiety, alleviate stress, and create a more comfortable atmosphere for our kids.
Unleashing Emotional Support:
Our Therapy Dog will be a trusted companion for students, especially those dealing with anxiety and trauma, helping them navigate through challenging times.

Saffron will be working at the high school level, including at Pathways High School, and will be spending much of his day in the Counseling office at the high school.

Teachers will have the opportunity to sign up for visits with Saffron in their classrooms.

If successful, we plan to expand the program to other KH buildings with additional therapy dogs.
Fundraising – Supporting Our Newest Knight:
To bring the PAWS program to life at Kenowa Hills High School, we used federal funds to acquire our Therapy Dog Saffron (approximately $6K).

Schmidt's Animal Hospital in Walker has generously donated all necessary veterinary care, including check-ups, medications, and heartworm prevention.

We anticipate ongoing costs of $2-4K per year, to ensure that Saffron continues to make a positive difference in the lives of our students. If you'd like to help support our newest Knight, please visit this Efunds link to contribute or check out Saffron's Amazon Wish List.
Together, let's celebrate the arrival of Saffron and embrace the extraordinary impact he will have on the emotional well-being of our Kenowa Hills Public Schools community. His loving presence will make a difference in the lives of our students, creating a supportive environment where they can thrive. Please consider a donation, and help us make this program a resounding success!

Be sure to follow along with all of Saffron's adventures in high school on Instagram @Saffron_khps!
Value. Support. Empower.